About The Journey Detox and Recovery, LLC
The objective of The Journey is to provide a hospital setting where a client's detoxification process will be administered by a professional medical staff. During their inpatient treatment, the patients will gain an insight into the disease of addiction through addiction counseling services. A relapse prevention plan will be offered, and may include a recommendation for continued treatment in one of the following: a medical hospital; psychiatric stabilization unit; a long-term, supportive-living establishment. Our primary purpose is to help the still-suffering addict or alcoholic to find a way to manage their recovery, stay clean and sober, and to better understand the disease of addiction.
The Journey to Detox and Recovery is currently located in many hospitals in the state of Alabama:  Clay County Hospital located in Ashland, Alabama; Troy Regional Medical Center located in Troy, Alabama; Washington County Hospital and Nursing Home in Chatom, Alabama; Wiregrass Medical Center in Geneva, Alabama. We have many treatment options to provide a safe detoxification to you or a loved one.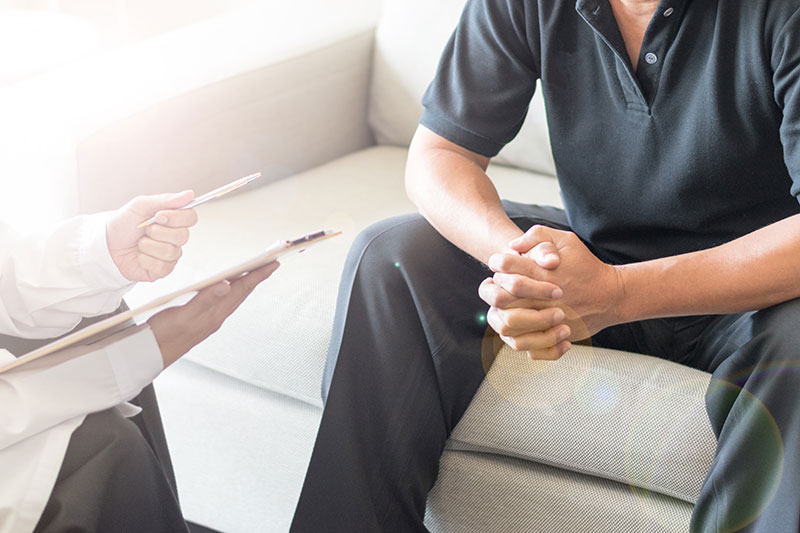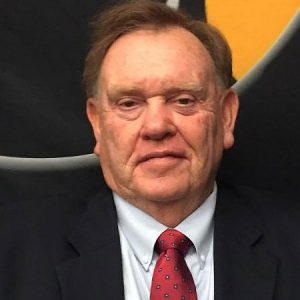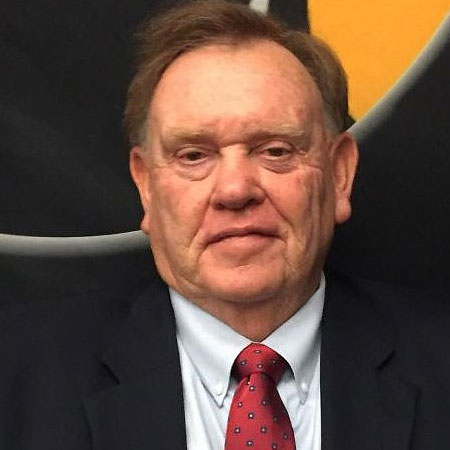 Lamar's Story
My name is Lamar Ward. I am an alcoholic and addict in recovery. I have 14 years clean and sober. On July 1,2019, I will celebrate 15 years of God's grace in recovery.
I stared using prescription narcotics when I was 22 years old. My father was an alcoholic, and I felt the worse thing I could do in life was to become an alcoholic. Little did I know that I would soon experience an addiction to the solid form of alcohol known as pain pills.
I started my addiction using Tylenol 3, which was prescribed by my family doctor for insomnia and depression. My father, after battling alcohol and poor health, took his own life at the age of 62. I found him after coming home from school. I became very depressed and could not sleep.
After about six months of taking the Tylenol 3, my doctor felt I was becoming addicted, so he changed my medication from Tylenol 3 to Darvocet N 100. This is when my addiction became out of control. After three years of taking the pills, I could not get enough from my family doctor, so I started doctor shopping. Within a few years, I was taking 100 Darvocet a day.
I went into my first treatment program in 1992. They detoxed me using the Darvocet N 100.
I thought detox was great. I stayed 21 days inpatient, and upon discharge, I went home and continued to take Darvocet N 100. Soon after this time in my life, I started using Lortab 5, Lortab 7.5 and then Lortab 10. After a few years of hydrocodone use, I felt they were not doing for me what I needed. I had broken my nose in high school playing football several years prior to this time and was now having sinus problems. I had sinus surgery and was sent home with Percocet. From that time until I sobered up, I took enormous amounts of Percocet, Tylox, oxycodone, and morphine sulfate contin. After being unsuccessful at five other detox and recovery events, I continued to abuse prescription narcotics. I also began to drink alcohol. I was on a downward spiral and totally out of control. I made several attempts to work, take pills, and drink. I could not hold down a regular job, so I stopped trying to work. On one of my doctors visiting days, I got prescriptions for narcotics, went to a pharmacy to get them filled and was arrested in the pharmacy. Unknowingly to me, the police had been watching me and I got caught.
I was arrested on Thursday afternoon, and Friday morning, I had a heart attack in jail after I went into opiate withdrawal and was taken to a local hospital. On Saturday morning, I had a triple bypass and had to have three stent implants. I found that I had serious cardio vascular disease. Because of the use of the narcotics, I did not feel the pain.
This episode made me want to change and get sober, but the memory of the euphoric feeling produced by drug use was greater than my desire to get sober. I had my doubts.
As God had always taken care of me, he once again put a judge in my life who advised me to get help or he would send me to prison for 18 months.
After my appearance in his courtroom, I began on July 1, 2004, my last attempt for recovery where I stayed for one year. It was during this time I surrendered to the fact I was an addict and alcoholic. I slowly began to recover. I have learned addiction is a disease of the mind, body and spirit. Substance abuse changes the function of the brain. We no longer fear consequences for our actions. What once was pure and dear to us is now replaced with the desire to achieve the feelings we want through drugs.
God put people in my life that helped me to stay sober by surrendering to God and working the 12 Step Program.
Recognizing the need for detox facilities in the state of Alabama, Kathy Evans and I started The Journey Detox and Recovery, LLC., on January 10, 2012, at the Clay County Hospital located in Ashland, Alabama. Kathy knows more about recovery than I ever will, for she just celebrated 27 years clean and sober. We have worked with several hospitals in the state of Alabama and now have detox programs in four hospitals located within the state. Clay County Hospital from January 2012, Troy Regional Medical Center from July 2014, Washington County Hospital from July 2018 and Wiregrass Medical Center from November 2019.

We continue to provide a program for a safe detoxification, working with our patients to provide them with long-term treatment options and to provide a continuum of care to help them achieve a sober life in recovery.
Recovery Is Not a Destination, It's a Journey
Alabama drug and alchohol rehab available in Autauga, Baldwin, Barbour, Bibb, Blount Bullock, Butler, Calhoun, Chambers, Cherokee, Chilton, Choctaw, Clarke, Clay, Cleburne, Coffee, Colbert, Conecuh, Coosa, Covington, Crenshaw, Cullman, Dale, Dallas, DeKalb, Elmore, Escambia, Etowa, Fayette, Franklin, Geneva, Greene, Hale, Henry, Houston, Jackson, Jeffereson, Lamar, Lauderdale, Lawrence, Lee Limestone, Lowndes, Macon, Madison, Marengo, Marion, Marshall, Mobile, Monroe, Montgomery, Morgan, Perry, Pickens, Pike, Randolph, Russell, St. Clair, Shelby, Sumter, Talladega, Tallapoosa, Tuscaloosa, Walker, Washington, Wilcox, and Winston counties.
Ashland, Alabama Location
83825 Highway 9
Ashland, AL 36251
Troy, Alabama Location
1330 Highway 231 South
Troy, AL 36081
Chatom, Alabama Location
14600 St. Stephens Ave.
Chatom, AL 36518